Why Female Role Models Matter
By: Tina Pettigrew and Johanna Pulgarin
The conversation about feminism is currently experiencing a resurgence in mainstream media, pop culture and politics. What better time than now to acknowledge the women that laid down the path for our current conversations and look forward to the feminist issues that matter to us now and in the future?
Telling a story has the power to incite unique thought, inspire action and start meaningful conversations. And recognizing the role that women have played in the world allows us to add our own force to the momentum they created, and the framework they laid out. So in the name of Women's History Month, here are just a few of the ground breaking women who started it all.
Bravery
Challenging the status quo takes a certain kind of woman, and a lot of courage. These innovators allowed themselves the opportunity to change the game, even when there was little articulated opportunity for her to do so.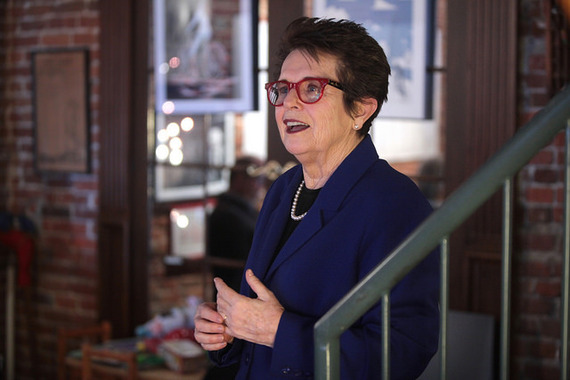 Billie Jean King. Source: Flickr
Billie Jean King fought for gender equality in tennis and founded the Women's Tennis Association (WTA) in the 1970s; she even went so far as to challenge (and beat) Bobby Riggs in a tennis match for the history books. Billie Jean's athletic example and activism led the way for others to fight for gender pay parity, a battle that continues today (see Venus Williams, Jennifer Lawrence, Patricia Arquette, and Abby Wambach).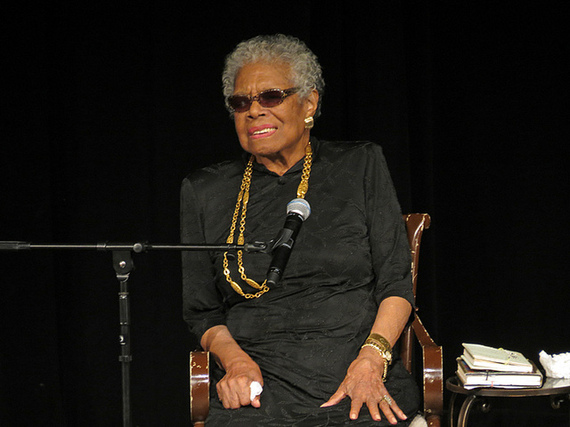 Maya Angelou. Source: Flickr
Maya Angelou, poet and civil rights activist, bravely opened the door for black women to express themselves openly and without shame. Through her writing and civil rights influence, Angelou became a real representative for those who have been historically marginalized, implicitly told that their voices don't matter. Her activism has affected political leaders, entertainers, artists and game changers alike (see Malala Yousafzai, Beyoncé, Emma Watson, and Melinda Gates).
Hedy Lamarr. Source: Flickr
Hedy Lamarr, although widely known for work as an actress, played a key role in the invention of spread-spectrum technology, which many credit as laying the groundwork for our current modes of wireless technology communication. She followed her interests and always stayed true to her hunger for solutions, even though she largely did not get recognized for it until after her death. Her example has led the way for women in STEM, who are shaping innovation as we speak and making things possible that we never would have dreamed (see Marissa Mayer,Stephanie Lampkin, and Reshma Saujani).
Power and Recognition
Recognizing that, historically, women are not thought of as leaders in positions of power profoundly affects our young children and society at large.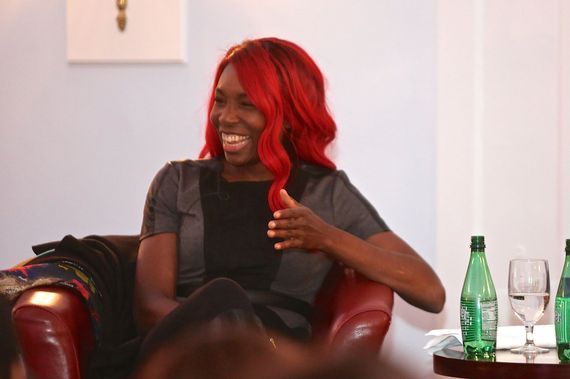 Venus Williams. Source: Ellevate Network
Seeing few people who look and act like them in industries like science and politics discourages girls from pursuing their interests if those interests are not popular. This robs the world of future talent that has massive potential to feed innovation, create change, and boost the economy.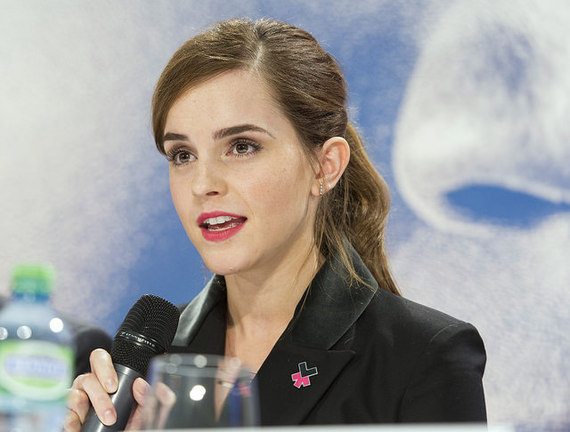 Emma Watson. Source: Flickr
But when they see Venus Williams, Emma Watson, and Reshma Saujani making a difference in their industries, a window opens. There's a realization of, "If they can do it, why can't I?" Today's league of female role models is showing girls that they have options.
We can all play a part in recognizing the women who have had the bravery to pursue their interests, be outspoken and light the way for future generations of female leaders. The world will be better off for it.
Leaving a Legacy
Why do you think it's important to recognize your #FemaleRoleModel? What are they doing to change the world (and how is it affecting you)?
Let us know your thoughts on the influence on female role models.
"Here's to strong women. May we know them. May we be them. May we raise them." – Unknown
Want quotes from more strong women? Sign up for our newsletter.
--
Ellevate Network is a global women's network: the essential resource for professional women who create, inspire and lead. Together, we #InvestInWomen.
Featured image source: Flickr.
---
Continue learning with this Ellevate Playbook.:
---
Want more?
Start your free membership to continue reading and learning from people who want to help you succeed.
Sign up for free
---