Leading Process Change
Toronto, ON • November 5, 2014
Leading Process Change - Focusing on the intersection between Leadership and Process Improvement to make change that sticksWho: Leaders at all levels: individual contributers (i.e. employees),...
Wednesday, November 5, 2014 8:30 AM - 5:00 PM EST
Verity
111d Queen Street East
Toronto, ON M5C 1P1
CA
---
Leading Process Change - Focusing on the intersection between Leadership and Process Improvement to make change that sticks
Who: Leaders at all levels: individual contributers (i.e. employees), supervisors, managers, directors, entrepreneurs, not-for-profit organizations
What: a two-day interactive workshop structured in two modules so attendees can choose to attend one or both days ($595 for one Module and $895 for both days). Note: Take advantage of the early bird discount of 10% if you register before October 18, 2014. For more discount code information please see the FAQ at the bottom of the page.

Module 1: Process - November 5, 2014
Module 2: Leadership - November 6, 2014
Why: Our experience with organizations – small, large, private sector and public sector – shows that leadership skills (and not just for people in senior management roles) are the key to designing, implementing, and maintaining a process improvement culture.
In Module 1: Process (November 5, 2014), you will learn The Whiteboard Way© method of Process Improvement – an easy, effective, and engaging way to define and deliver process improvement opportunities in the workplace. Using tools from Lean, Six Sigma, Appreciative Inquiry, among other methodologies you will learn to:
define your problem,
use basic process mapping techniques to look at it in a new way,
use process tools to identify root causes to the problem,
use appreciative inquiry, prototyping, and brainstorming to design a future state,
use data and project management tools to track your progress, and
communicate your changes effectively
We will be using a specialized Harvard Business Review Case Study to guide participants through the material and get hands on application experience on the spot.
In Module 2: Leadership (November 6, 2014) you will then learn the leadership skills that are essential to effective implementation and maintenance of any type of change initiative – process improvement or otherwise. This leadership foundations course will prepare you to be an inspring leader at ANY level. Topics we will cover include:
strategic planning,
emotional intelligence
change management,
coaching (up, down and across),
employee engagement,
organizational culture,
generational, gender, and diversity considerations
collaboration, communication (including PR), and relationship building,
project execution, and
basic project management.
The course also offers The Six Seconds Emotional Intelligence Assessment (SEI™) , a suite of effective tools that measure EQ and equip people with a framework for putting emotional intelligence into action. The tools are used for a broad range of training, coaching, selection, and development needs. SEI is best-in-class because of the blend of strong psychometrics, easy practicality, and global relevance.
Where several other tools provide meaningful feedback, the SEI is unique because it's not JUST feedback, it delivers a process framework that equips people to actually USE emotional intelligence. The SEI also links EQ to real life; it includes two questionnaires, an assessment of current "success factors" (e.g., effectiveness and relationships) and the EQ measure; this puts EQ in the context of important work & life outcomes, providing the "so what?" to make EQ relevant.
If you would like to add-on this incredible assessment to your learning experience, please be sure to select Module 2: Emotional Intelligence Assessment by Six Seconds during your registration and checkout.
FAQs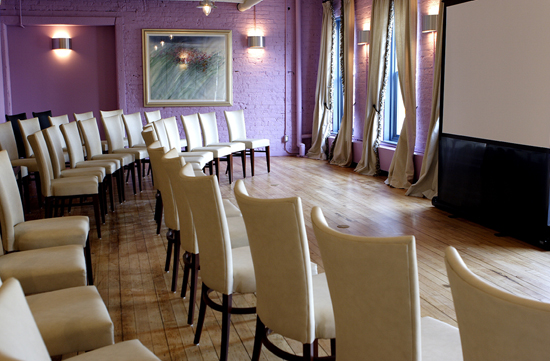 What are my transport/parking options getting to the event?
The Verity Club is a downtown Toronto business facility and is easily accessible by public transit (TTC), Go Train, car or bike! There is a parking lot on the North side of Queen Street across from Verity as well as street parking during specified hours.
How do I pay?
Please click this link to go to our Eventbrite site: www.leadingprocesschange.eventbrite.com
What is the dress code?
Business casual.
What can/can't I bring to the event?
Bring yourself, a notebook, and a pen and we'll cover the rest. Lunch, snacks, and materials will be provided for you.
Where can I contact the organizer with any questions?
Please feel free to email us at info@whiteboardconsulting.ca
Is my registration/ticket transferrable?
Absolutely. Please just let us know as soon as you know you will not be able to attend.
I have dietary restrcitions, can the venue acomodate?
With pleasure. The catering team does a great job of handling dietary restrictions. Please just let us know, and we'll make sure you are accomodated.
We're also pleased to accomodate any accessibility issues as required, just email us atinfo@whiteboardconsulting.ca .
Can I get a discount?
How cheeky of you! Are you a member of BNI? Are you an employee of the Ontario Public Service? Have you been to one of our courses before? Signing up before October 18th? Email us at info@whiteboardconsulting.ca and we'll set you up with a sweet discount code. Discounts can be combined! Aren't we nice?
Do I have to do the SEI assessment?
No, while we will cover emotional Intelligence as subject matter during the course and the benefits of self-awareness, the assessment is completely optional.
---
---
Interested in sponsoring this event or future events? Contact Us.