The Balance Project: A Panel on Work-Life Balance
2 hours & 30 minutes
Inspired by Susie Orman Schnall's new novel, The Balance Project, please join us for a candid, thought provoking discussion on the challenges and rewards of finding a lasting work-life balance, despite demanding professional careers.
The event will address a series of questions:
- Is work-life balance an illusion? What does it actually mean?
- What adjustments may you need to make to achieve greater balance?
- What role do colleagues or significant others play in helping you achieve balance?
- Is "having it all" overrated?
- Which aspects of "balance" are the most challenging and what to do about it?
To tackle these questions and others, we have assembled a talented panel of women professionals representing a range of viewpoints, experiences and backgrounds.
Be part of this important conversation, share your perspectives, enjoy a cocktail, and receive a copy of The Balance Project.
Date:
5:30 pm Tuesday, June 23, 2015
Evening Agenda:
5:30 pm - Registration and cocktails
6:10 pm - Event intro by Jillian Griffiths
6:15 pm - Panel discussion
6:45 pm - Q&A
7:00 pm - Book signing for The Balance Project
Speakers: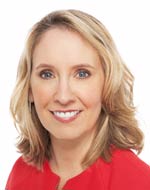 Chris Riback, Author, Commentator and Executive Editor of Working Capital Review, Conversations with Thinkers, and Political Wire Conversations
---
Interested in sponsoring this event or future events? Contact Us.
---
Get Introduced to the Women You Should Know
We help our members connect with specific attendees who share their industry and life experiences.
New York, NY
VP of Product and Technology at Ellevate Network
Join Ellevate to Meet Rebecca
I'm Ready to Get Started
---