Madeline Kelley
Enterprise Account Manager
Madeline Kelley is an Enterprise Account Manager at Ellevate Network, working to create partnerships with companies to help them attract, retain, and develop their female employees. She believes that by providing companies the opportunity to partner with Ellevate they will be able to help increase the number of female leaders in the workforce. Madeline came from the nonprofit sector where she worked in development for an organization that advocates for arts funding in public schools.
Female Role Model(s): It changes daily because I'm constantly inspired by women who stand up for what they believe in, even though it may be unpopular and difficult. One person who will forever remain on my list is my mother. She's the toughest and most selfless person I know.
Favorite Ellevate memory: Undoubtedly that would be at our team offsite in Irvington, NY. It was special to have the whole team together in-person (since we have quite a few remote workers), and after all the hard work and planning, we got all dressed up and played a murder mystery game. It felt like we were in the movie Clue... but without the actual death, fear, and all...
Favorite Book: A Little Life by Hanya Yanagihara. It's devastating. In the kind of way that changes you as a person.
Go-To Karaoke Song: 'Paradise by the Dashboard Light' by Meatloaf. It's funny for the first few minutes until people realize it's a 8 minute and 28 second long song.. and then it becomes even funnier for me.. but probably severely less funny for the people in the room.
Favorite Quote: "That which you manifest is before you." -The Art of Racing in the Rain
Favorite GIF: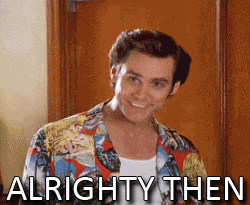 For Corporate Partnership inquires, feel free to reach me at Madeline@EllevateNetwork.com